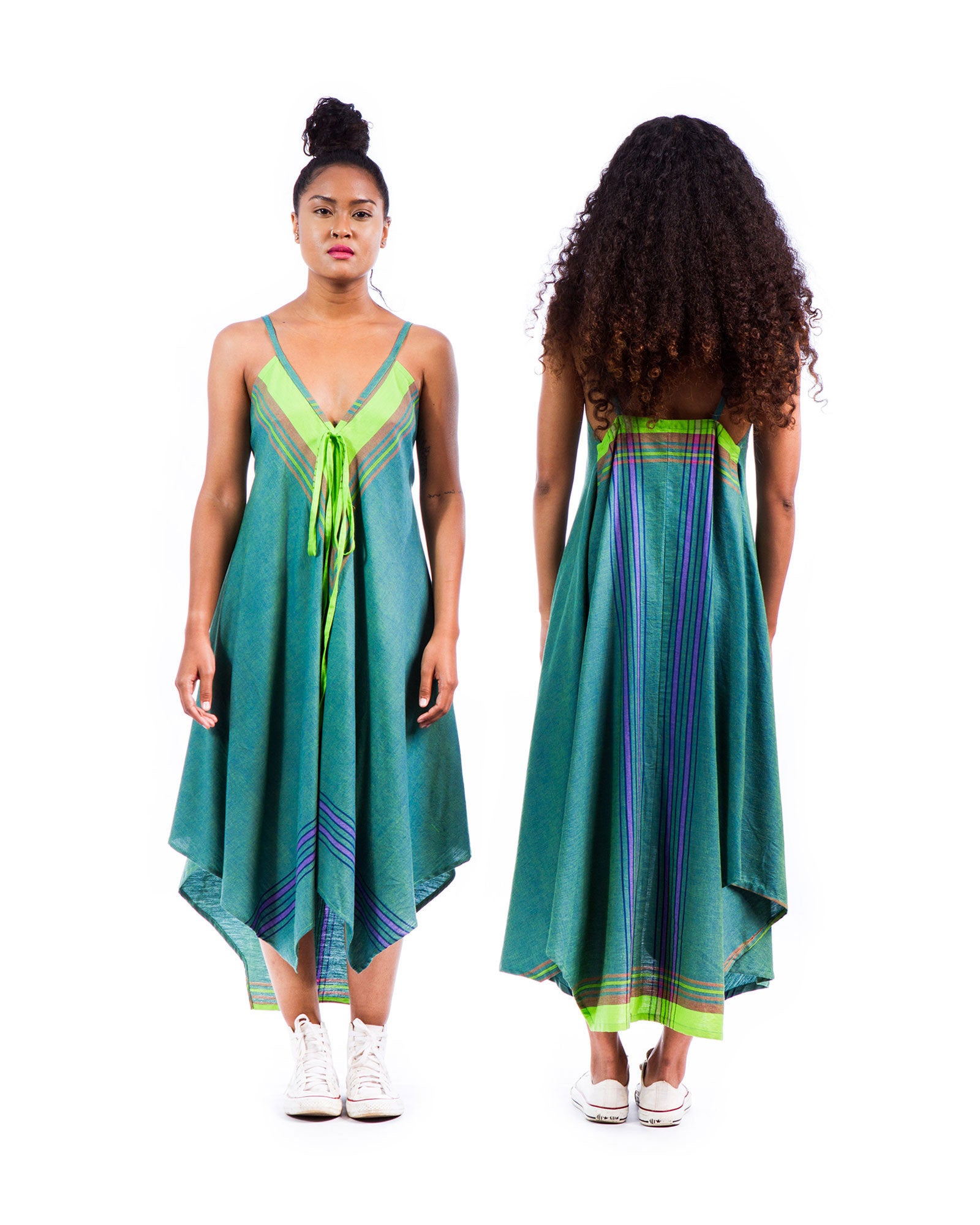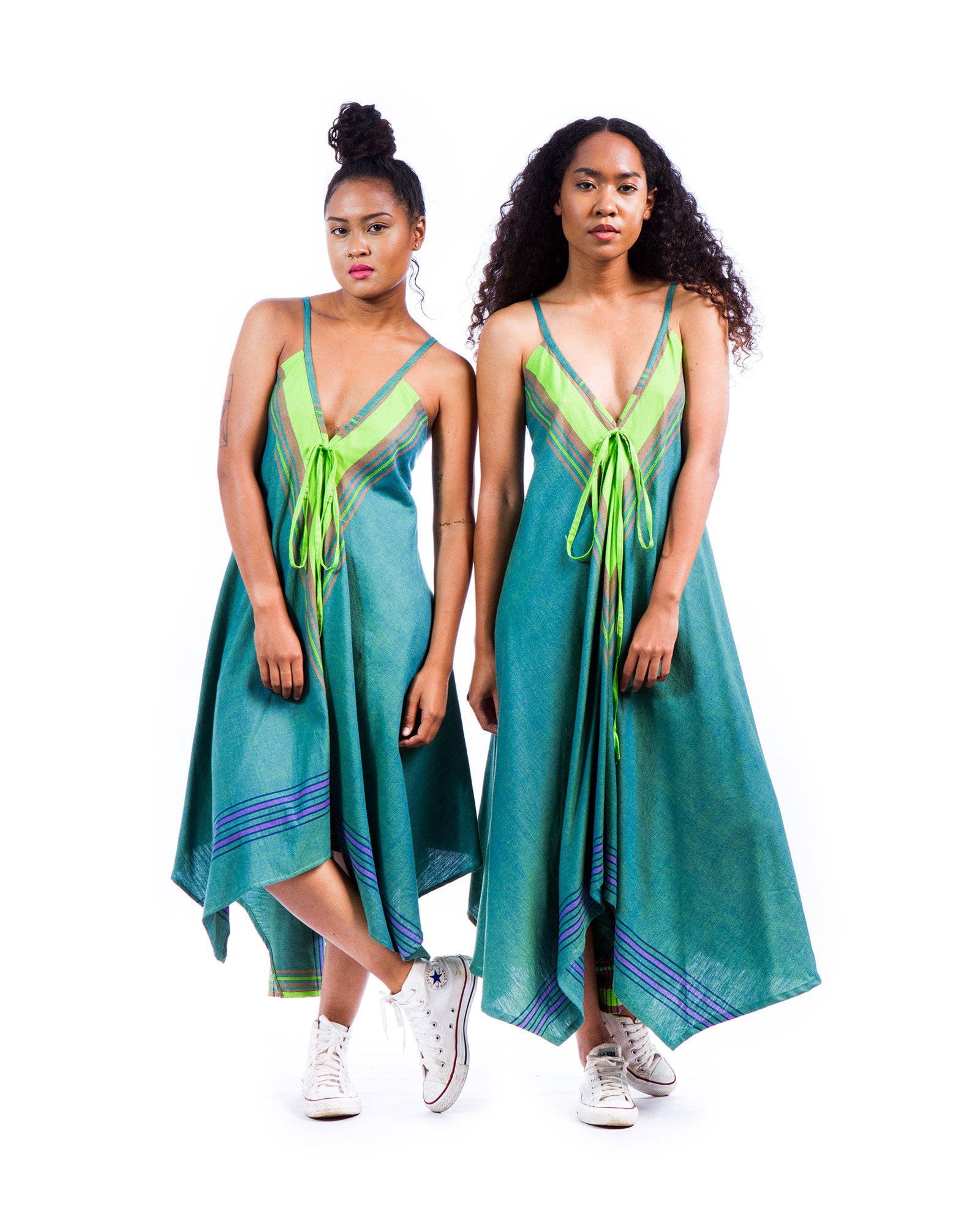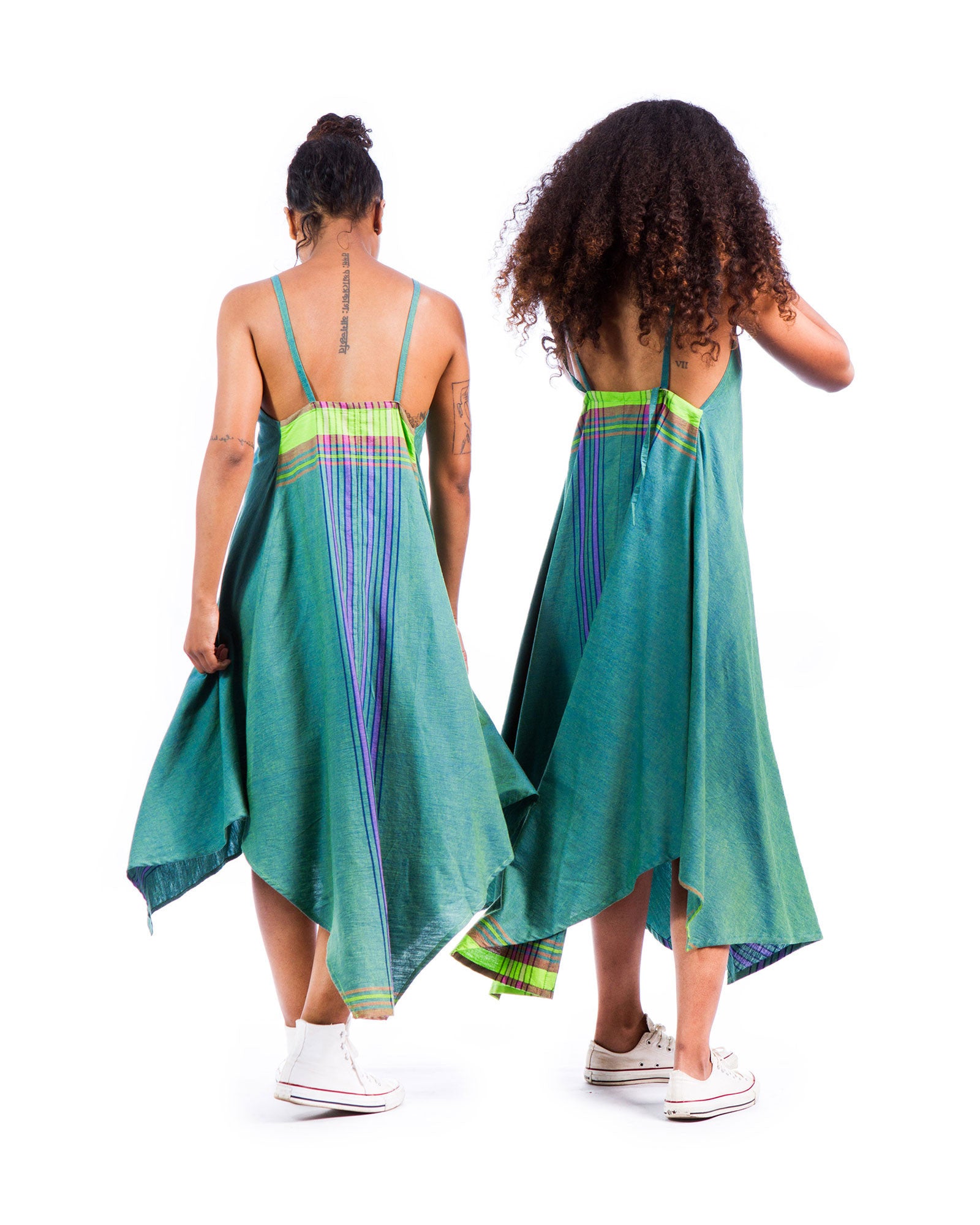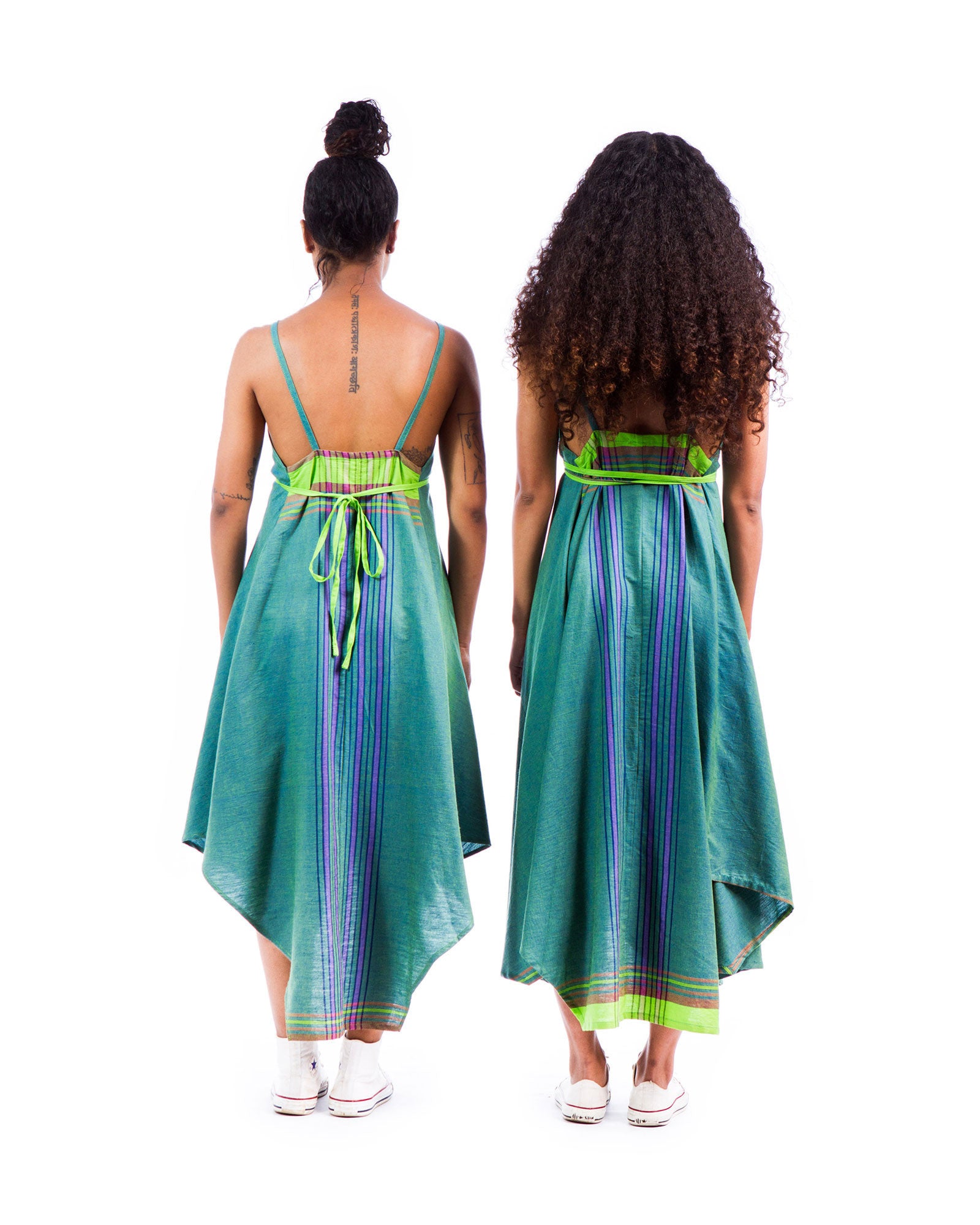 Yvonne Dress
The handkerchief hemline elevated into an asymmetrical cut with contrast stripes. The simple bodice makes this minimal dress both modern and classic. Style three different ways: tie the string in the front for an open drape, tied in the back for empire waist, or wrap it around twice to emphasize waistline. Perfect for a day in the sun or under a starry sky.
100% Cotton
Made in Kenya
Learn More
Kilifi, Kenya
Mtaka kilicho mbali hukitembelea: One who wants what is far away walks to it
DUKA's Kenyan home is in Kilifi, a growing Coastal town centered around it's namesake creek, which leads into the Indian ocean.
Traditional agriculture is changing, but maize, cashews, mangos, papayas, and coconuts are all staples, and grown widely, marking the tropical landscape. Made up of a diverse population, Kilifi is predominantly Swahili and people of the Giriama tribe, but also draws people from around Kenya and the world to it's university, world renowned medical research center, international school, agro-forestry business, and growing community of small business owners.
There is a strong focus on the environment, gender equality, the promotion of girl's education, and general social welfare, all values that are imbedded in DUKA's mission and which make Kilifi an ideal place to base our manufacturing.
Photo by @bikowesa