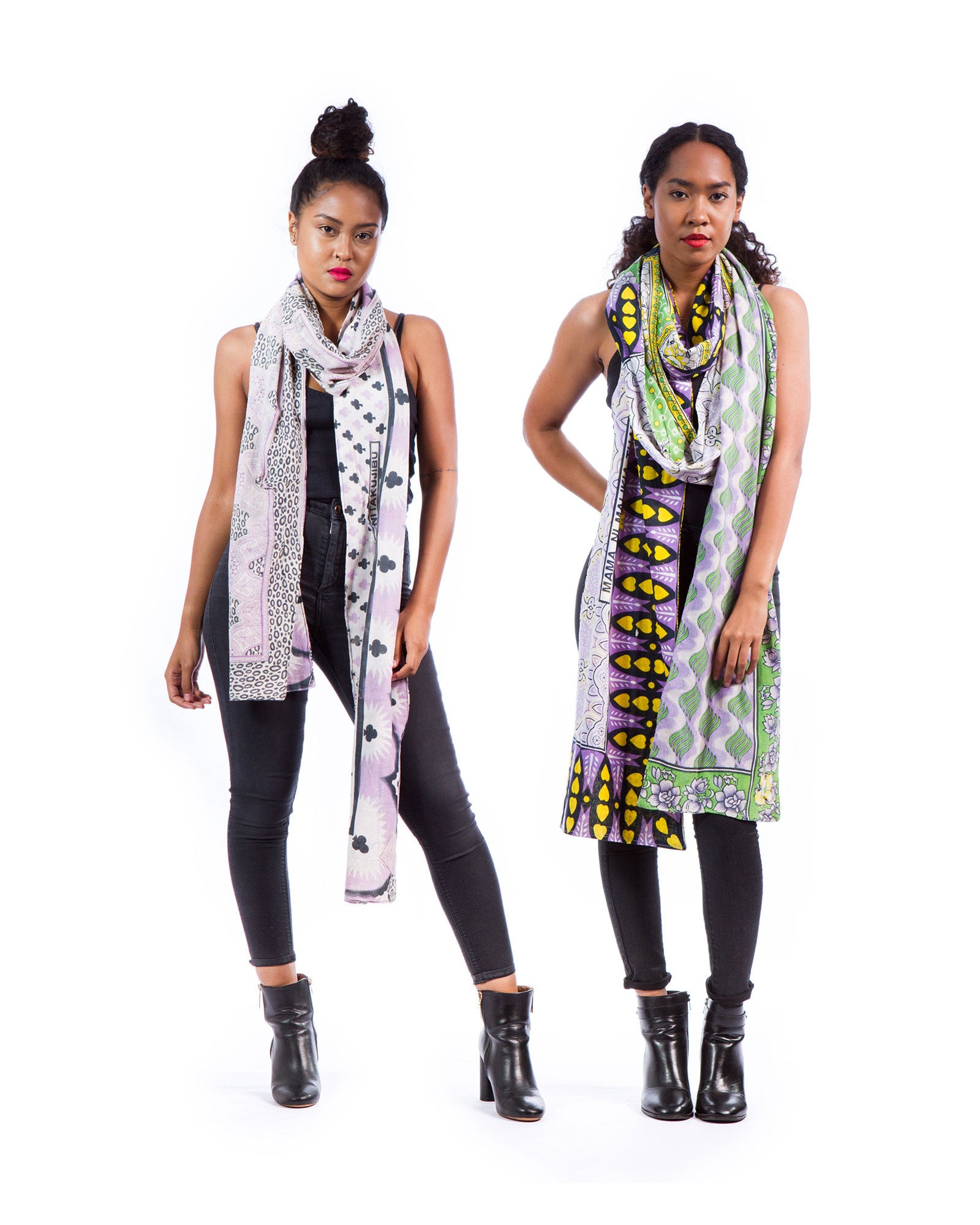 Tendaji Panel Scarf
Wrap around as many times as you like for a bundled warmth or drape it around once as a timeless statement accessory. For men or women.
11" height by 96" width (approx)
100% Cotton
Made in Kenya
Left: Double-sided/4 panels
Right: Double-sided/6 panels
Learn More
Panel Scarves
Double sided works of art
Created by combining salvageable strips of textile from restored kangas, our Tendaji scarves are double sided works of art. Each panel has a different pattern, allowing a new print to be shown with each wear.
Photo by @nikkibrand