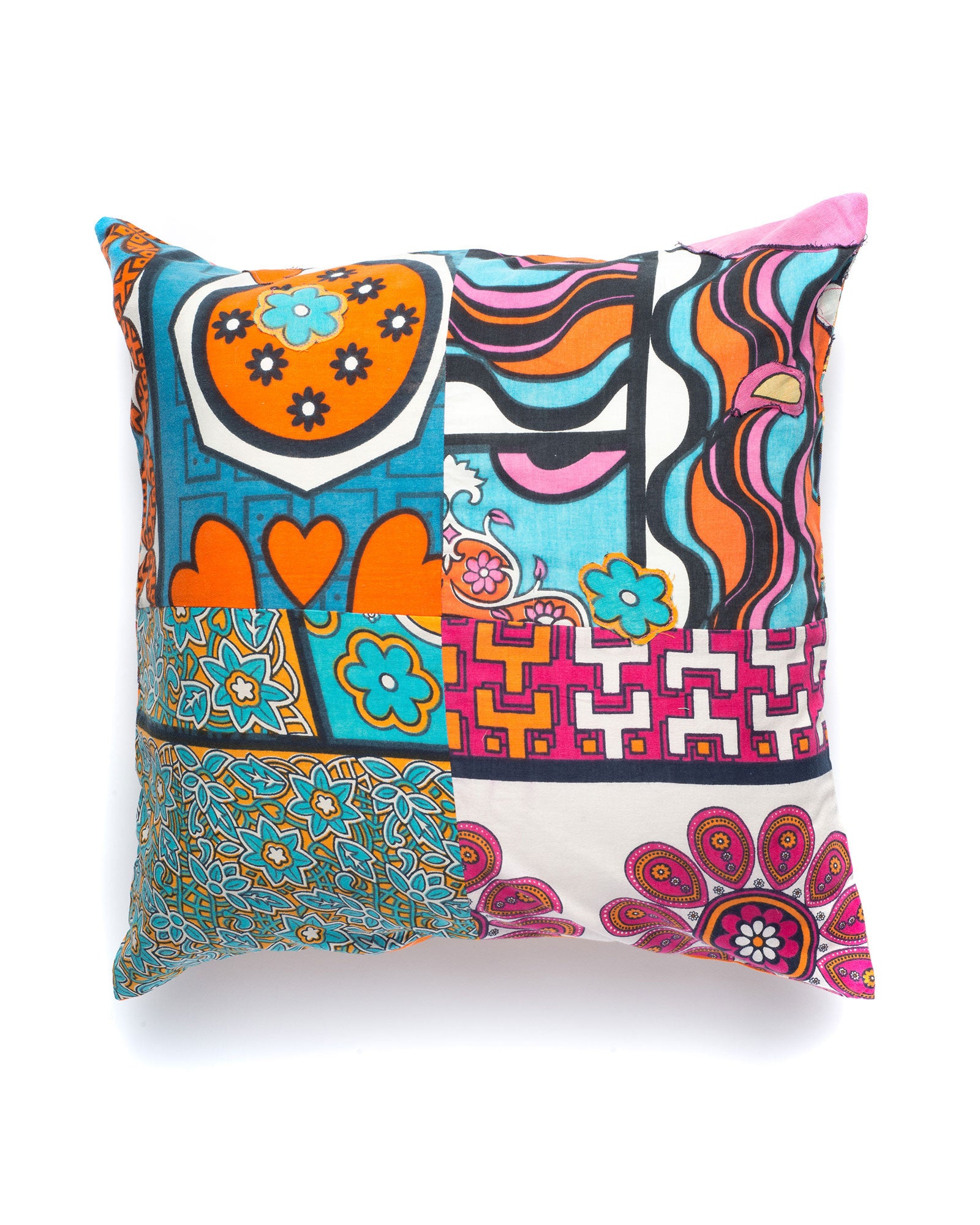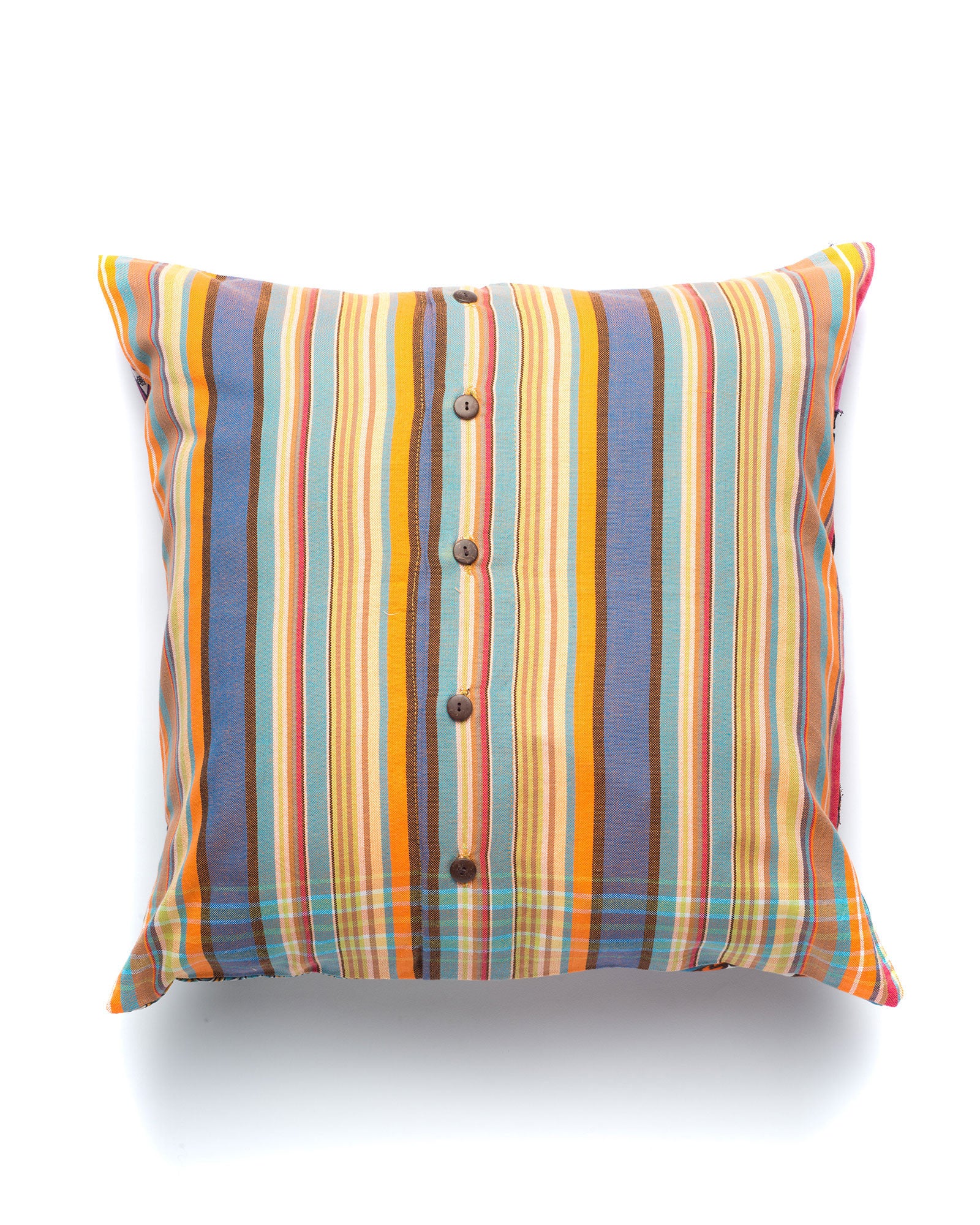 20x20 Kaleidoscope Stripe
Soft and Colorful, these pillows stand alone or can be mixed and matched in multiples to bring a taste of East Africa into your home.
20" x 20" square
Insert not included
100% Cotton
Made in Kenya
Coconut buttons, hand-sewn button holes
Learn More
Pillows
These patterned pillows combine two timeless Kenyan textiles, kanga and kikoy.
Kanga patchwork made from extra soft cotton created by a lifetime of sun and sea-salt is backed by classic Kenyan cotton kikoy.
Each kanga square is cut from textiles we've received that were beyond restoration as a whole, making sure none of the textiles we collect go to waste.